Photo competition: Nature images from field work
As a researcher, you have the opportunity to view nature and see the most spectacular wild life when investigating ecology, environment and plant science. We wanted to put these captured images on display and arranged a photo competition.
The photo competition had 40 contestants and all researchers and employees at Department of Ecology, Environment and Plant Sciences (DEEP) could vote.
The first place winner was researcher Kristina Bolinder with a photo of a female cone with its pollination droplets. Ephedra foeminea on the photo, is the only insect pollinated Ephedra species and the photo got 11 votes. Kristina got a diploma and the glory and comments:
- It feels amazing! I usually never win anything. It's superfun and I'm honored!
The second place was awarded to researcher Thomas Staveley, with eight votes.
- The photo shows being on the hunt for acoustic receivers on the sea floor; -12 °C in the air and a race against time before the bays iced over, says Thomas Staveley. The research is investigating fish movement patterns in coastal areas in Skagerrak, Sweden (Gullmarn fjord).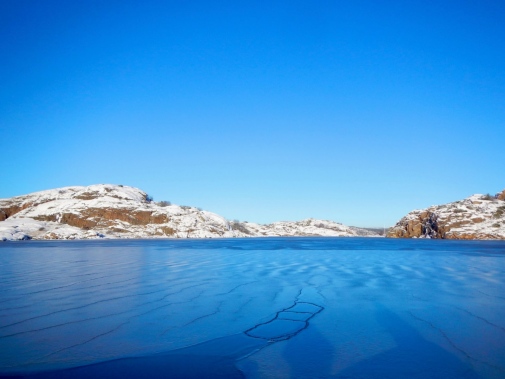 The third place was awarded researcher Angelica Chirico. The photo shows Thornback cowfish (Lactoria fornasini) hiding in the seagrass bed in Kenya, Africa and got six votes.
The fourth place was awarded to Aleksandra Losvik (SU early morning walk), Andrea Caputo (two photos of Radiolaria), Maria Eggertsen (Field work audience) and Per Hedberg (Juvenile seahorse). You can view the photos below and DEEPs science communicator Amanda González-Bengtsson says:
- If you want to view more nature photos and get an insight in what we do research on, you can start following us on Instagram and Facebook.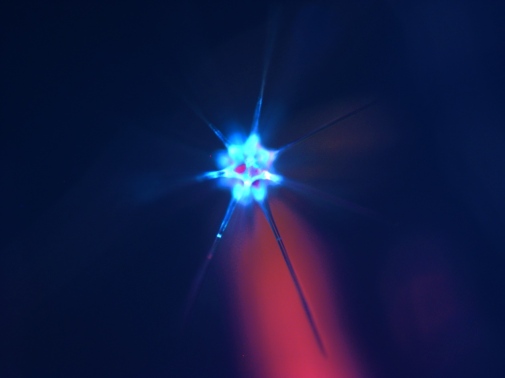 Radilaria. Photographer: Andrea Caputo.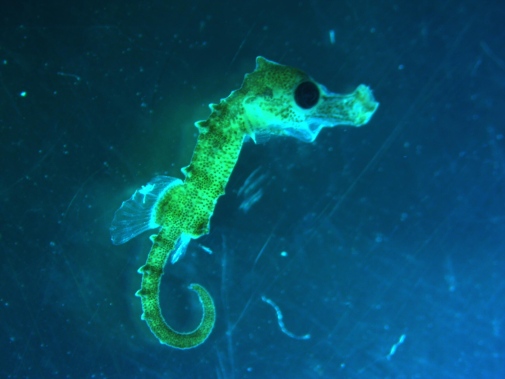 - My big hope for this photo competition was to get a visual understanding of how varied the research we do at the department of ecology, environment and plants sciences (DEEP), to get an insight. Another reason was to get interesting pictures that we can use to promote DEEP. It is also fun to engage colleagues to do something together, says organizer and researcher Lina Mtwana Nordlund.
If you want to know more, follow us on Instagram and Facebook.