New book: "Biological Oceanography of the Baltic Sea"
Students and researchers can now get a comprehensive overview of the Baltic Sea ecosystem in a single book. – Together we have made a concerted effort to produce a book we wished existed when we were students ourselves, says Professor Pauline Snoeijs-Leijonmalm at the Department of Ecology, Environment and Plant Sciences (DEEP), editor-in-chief of the book.
The first of its kind
Previously the literature for Baltic Sea courses has been fragmented. We depended on scientific papers and chapters in different books. Now it is here - the very first science-based textbook on the biology and ecology of the whole Baltic Sea.
Ninety-two authors
92 of the most eminent Baltic sea experts, of which 25 from Sweden and 11 from Stockholm University, have contributed to writing the book. In the first place the book targets master and PhD students, but it is also a source of knowledge for scientists and others who work professionally with the Baltic Sea.
The 704 pages in the book are full of illustrations and photographs and provide a comprehensive introduction to the Baltic Sea ecosystem; how it functions, what organisms live here and how these organisms interact with each other and the environment.
The Baltic Sea is one of the world's largest brackish-water seas and is especially interesting to study because of its geographically relatively isolated position with unique living conditions for physiological adaptations and evolution.
– Other books about the Baltic Sea are either more popular-scientific or national oriented, written by one or a few persons. Then it gets of course more biased to a certain part of the sea or to the author's personal competence, says Professor Pauline Snoeijs-Leijonmalm.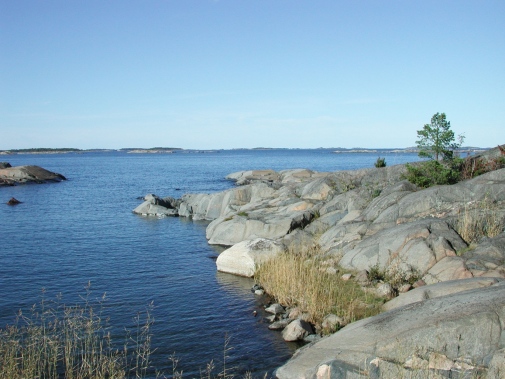 Focus not only on environmental problems
Many other books about the Baltic Sea focus on its substantial environmental problems. In contrast, "Biological Oceanography of the Baltic Sea" principally deals with marine biology and ecosystem functioning. Humans are an integral part of the ecosystem and human-induced effects on the ecosystem come up automatically in each chapter.
– To be able to alleviate environmental problems and manage the ecosystem in a good way, we need to understand the basic prerequisites of the ecosystem and that is why we have used this set-up, says Professor Pauline Snoeijs-Leijonmalm.
Emphasis is on how living conditions, biodiversity, productivity, etc. vary in different habitats along the Baltic Sea gradient with large changes in salinity and climate. The Baltic Sea gradient stretches from the inner Bothnian Bay and Gulf of Finland to the Kattegat. Several chapters also deal with ecosystem health and what practical instruments exist to monitor effects of e.g. climate change, eutrophication and hazardous substances, and how to achieve a sea in balance with sustainable use of its resources.
The book was published in April 2017 and can already be purchased through Springer.com and other internet book shops, printed or E-book. The E-book can be downloaded for free by everyone with access to the Stockholm University library (su.se/sub). Go to: "E-books A-Z" and search for: "Biological Oceanography".
Kontakt: pauline.snoeijs-leijonmalm@su.se