Małgorzata Kossowska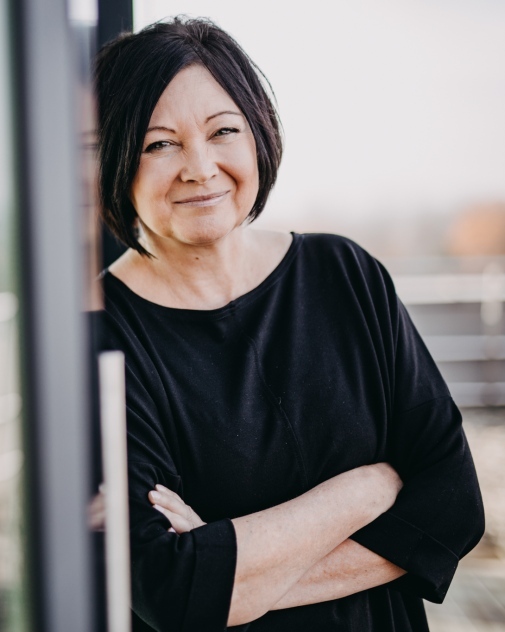 Full professor in psychology, head of the Social Psychology Unit and Center for Social Cognitive Studies in the Institute of Psychology at Jagiellonian University, vice-dean of the Philosophy faculty at Jagiellonian University (2012-2020), former head of the Institute of Psychology at Jagiellonian University (2008-2012); member of NCN Council (2012-2020) and since 2018 the chair of NCN Council, member of Polish Academy of Science (since 2016), between 2008-2014 President of the Polish Association of Social Psychology, Member of Executive Committee of European Association of Social Psychology (2017-2022).
She has authored over 80 papers published in Polish and international journals. She is also the author and co-author of seven books about social cognition, closed-mindedness, stereotyping, prejudice and tolerance. She was an associated editor of European Journal of Social Psychology and Journal of Social and Political Psychology, and is a member of the editorial board of Behavioral Sciences of Terrorism and Political Aggression. Currently she is also an associate editor of European Review of Social Psychology.
Her areas of interest include the cognitive and motivational underpinnings of complex social phenomena (e.g. political beliefs, prejudice, stereotyping), social inequality in cultural context, cognitive rigidity and its relationships with social problem solving and decision making.
Selected Publications:
Kossowska, M., Szumowska, E., Dragon, P., Jaśko, K. & Kruglanski, A. (2018). Disparate Roads to Certainty: Processing Strategy Choices under Need for Cognitive Closure. European Review of Social Psychology 29, 161-211. Doi https://doi.org/10.1080/10463283.2018.1493066
Kossowska, M., Czernatowicz-Kukuczka, A., & Sekerdej, M. (2017). Many faces of dogmatism: Prejudice as a way of protecting certainty against value-violators among dogmatic believers and atheists. British Journal of Psychology, 08, 127–147. DOI:10.1111/bjop.12186
Kossowska, M., Szwed, P., Wronka, E., Czarnek, G., Wyczesany, M. (2016). Anxiolytic function of fundamentalist beliefs: Neurocognitive evidence. Personality and Individual Differences, 101, 390–395.
Last updated: October 17, 2019
Page editor: Emma Lindhagen
Source: Department of Philosophy